Gradely Manchester CD - Jennifer Reid

Enjoy a selection of Manchester broadside ballads and folk song at home! Gradely Manchester celebrates Victorian Manchester with 11 hardly-heard songs.

The cover is letter-press printed by Incline Press in Owdham.



£10 with £2.50 postage

---






Manchester's Improving Daily CD - Edward II and Jennifer Reid

I also have 4 tracks on Edward II's album, a product of our joint project Manchester's Improving Daily. We are currently performing at a string of folk festivals this Summer, check my calendar on the front page for dates and times! You'll also find a range of other merchandise on their page, including t-shirts, pull-overs and more.


£10.99

---
A Selection of Nineteenth Century Broadside Ballads - Jennifer Reid

In my debut publication, I've selected fifteen of my favourite, most beguiling, broadside ballads. Each is presented with a commentary alongside a reproduction of the original ballad.






£4.99

---











Praise For A Selection of Nineteenth Century Broadside Ballads






from Collections in Manchester



"Jennifer as a performer and writer breathes life back into these fascinating songs that vividly describe the tumultuous environment of the industrial north west. Taking their subject matter from the urban street and people the ballad effectively bridges the gap between folk and pop music as we know it today."
Jeremy Deller – artist

"Jenn's extensive research to unearth hidden ballads is impressive. To then hear her pure strong voice singing them is a joy indeed. Everyone at the Working Class Movement Library is delighted to be associated with her."
Lynette Cawthra – Manager, Working Class Movement Library

"Jennifer's passion for these amazing songs and the people who created them is evident throughout this work. This publication is not only insightful, but also intelligently put together featuring a superb collection of some of the best broadside ballads."
Gavin Sharp – CEO, Band on The Wall
"

It is often said that you can tell a great deal about a people's history by studying their songs. Jennifer Reid doesn't just study their songs, she sings them too, and in the process she brings history alive!
"
Dr. Micheal Sanders - Senior Lecturer in Victorian Literature, University of Manchester

"I have enjoyed studying her carefully selected ballads and noting the themes that link them together. I shall certainly be adding some to my own repertoire for future

performance."




Mark Dowding –

Fellow musician





"Jennifer Reid has two great qualities… She has the most authentic interest in the arts of the industrial revolution, which are so often songs, passed on in performances, sometimes written; the lives of the working people who crushed into our industrial cities can be touched by the rhythm of the cotton looms and the sound of clogs on cobblestones.

Most importantly, she is a performer who sings her songs with a presence and makes them come alive. As a singer Jennifer leaves us with the thought that we are listening to these tunes, and these histories, this qualifies her as an artist and I much admire her."


Ed Hall – Trade Union & campaign banner maker
Powered by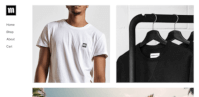 Create your own unique website with customizable templates.