Performances
I enjoy performing and talking about ballads and have experience in speaking to a variety of groups. From smaller, community interest groups to American conferences. My repertoire covers themes such as Lancashire dialect, Peterloo, mills, collieries, factories, canals and clogging.

Singing Sessions
I co-led a singing session in Nelson, teaching Shapenote and mill songs to a dedicated group. I enjoy teaching mill songs to local people as it puts them back in touch with their heritage and reminds them of songs they used to sing or hear. I am keen to reproduce this model elsewhere, with relevant songs. I have also devised, created and supported a now autonomous group called the Coal Tits in the National Forest. The group meet monthly to share and sing songs that they have written about the local history and wildlife in their area. Their debut performance was at Timber! Festival in Summer 2018. More can be found here:
www.blacktogreen.org.uk/exploring-industrial-heritage-through-song/
.
I am open to collaborating with other artists from similar or wildly different disciplines.
Working with School Groups
I have worked with schools up and down Lancashire, from Burnley to Fleetwood, from primary schools to high schools. Working with Lancashire County Council, I delivered sessions to different classes of children based around the Industrial Revolution in Lancashire and the events and physical items around this theme. In the National Forest and Nottingham I have introduced different ages of children to their industrial heritage (namely bricks, pipes and coal) and we sang songs, wrote songs and created visual representations of material culture together.

Workshops
I am also available to work with groups of young people over a number of sessions. The number can be changed according to your requirements. I usually need one session to introduce the group to the ballads and to find out their interests, after that we can work out a suitable timescale. At Brighter Sound we wrote three ballads around themes of independence and stereotyping over five sessions. A

t Wythenshawe Hall we wrote a ballad about their experiences at the Hall, culminating in a performance by a choir, led by myself. This was achieved in a weekend. I am keen to involve children and young people in Manchester's history and singing is one way of exploring their creativity.

I also have a series of folk art workshops that celebrate the accessibility and uniqueness of amateur handicrafts on a industrial heritage theme made with wool, plasticine, voice and paper mache.
I have also trained the Friends of Wythenshawe Hall on the Victorian wing of the building, which I researched and delivered to a group of fifteen.

The sessions I offer to adults are research-based, usually on a theme; for example I have performed a response to Mary Barton in song, collated ballads that relate directly to Belle Vue and put together ballads on a mining theme.
Powered by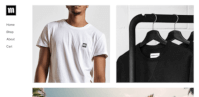 Create your own unique website with customizable templates.